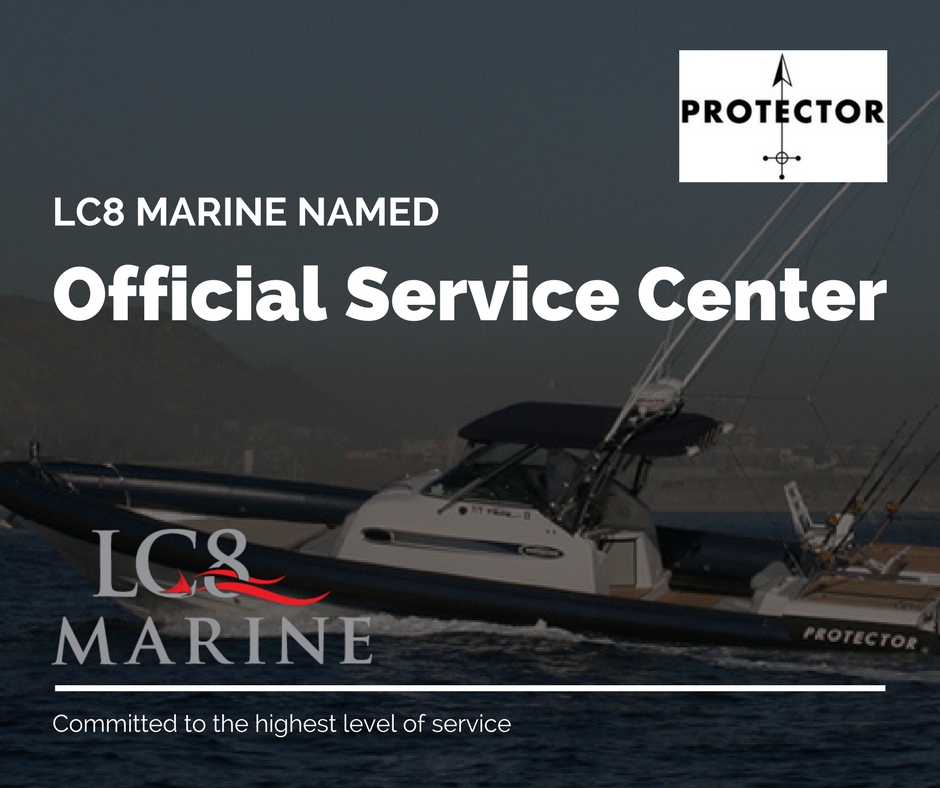 Protector Boats prioritizes customer satisfaction and quality, and is committed to understanding and responding to the unique needs of its customers. Therefore, it is an honor to have been selected as an Official Service Center for Protector Boats on the East Coast USA.
We pride ourselves on delivering a consistently high level of service from our first point contact throughout your boat ownership experience.
Services we offer for Protector Boats and their owners
As Protector's Official Service Center for East Coast USA, we are responsible for outfitting and rigging all of their new boats shipped to the East Coast USA from New Zealand.  This includes electronics, engine installations, seating, lighting and beyond.
Protector RIB Service and Repairs by LC8 Marine:
For Protector Boat owners in the USA, we offer the following services:
maintenance
re-tubing
engine repair and installations
electronic installations
CONTACT US ABOUT PROTECTOR SERVICE WORK