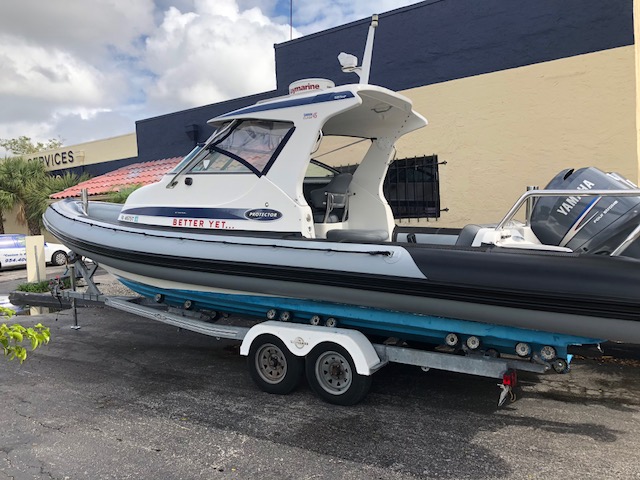 LC8 is an authority on RIB tube replacement. With 16 years of RIB re-tubing experience, we have replaced countless RIB tubes on brands such as Protector, Sealegs, Zodiac and more.
Re-tube your RIB with confidence at LC8.
How do I know when I need to replace my RIB Tubes?
It's time for a RIB tube replacement, when your tubes are brittle, leaking and faded. Staying ahead of an imminent need is key. The last thing you want is to find yourself in mid-boating season and wasting your precious boating weekends while your RIB gets re-tubed.
BOOK MY RE-TUBE
Our Process. How we do it.
Like everything we do at LC8, we don't cut corners.
We use military-grade Hypalon, a UV & petroleum resistant fabric that is one of the strongest and highest quality RIB materials available and something not all service centers use.
We apply the correct solvents and adhesion methods tested over years of experience.
We take a 'pattern' from the hull and old tubes, to ensure a precision-engineered fit.
Want to customize your tubes? No problem.
Many customers want to customize their application and add appendages, rub-rails, hand loops etc. Perhaps even change the color of their RIB tubes.  We can customize a new tube set for your inflatable with different colors, accents and features to create a one of a kind tender for you.
How long does it take to replace my RIB Tubes?
Depending on the project, it takes LC8 Marine between 4-6 weeks to complete a RIB replacement project.
Recent LC8 RIB re-tubing projects (Protector RIB and more)
See below for pictures on recent re-tube projects we have completed. We have hundreds more projects like this and can talk to you about any questions you have. Call Scott today!
BOOK MY RE-TUBE