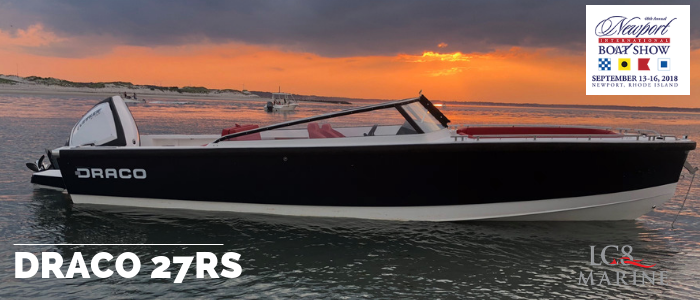 In August we shared this Scandinavian beauty with our clients in New England, and, boy, did we have a blast! Learn more below.
Evenings on board the Draco 27 this summer were a little more James Bond-esque, let's say, than what we were used to!  She's a boat that touches upon the 'unexpected' adventure.  All the while retaining that refined nature of a classic Euro-styled boat.
Here are some highlights from our trips!
Beaching her was a breeze thanks to the easy-to-use auto-retracting and electric bow anchor!
Lake Winnipesaukee was abuzz when the Draco hit her waters for a week! In every marina and facility we pulled into (literally) we had people in awe of the boat.

So impossible to resist, that, in fact there will be one or two more Dracos on that lake next summer!

What an exhilarating ride as we shot across the harbor and beyond with a family of 4 on board for an impromptu whale watching adventure.
Several clients commented on the smooth and dry ride.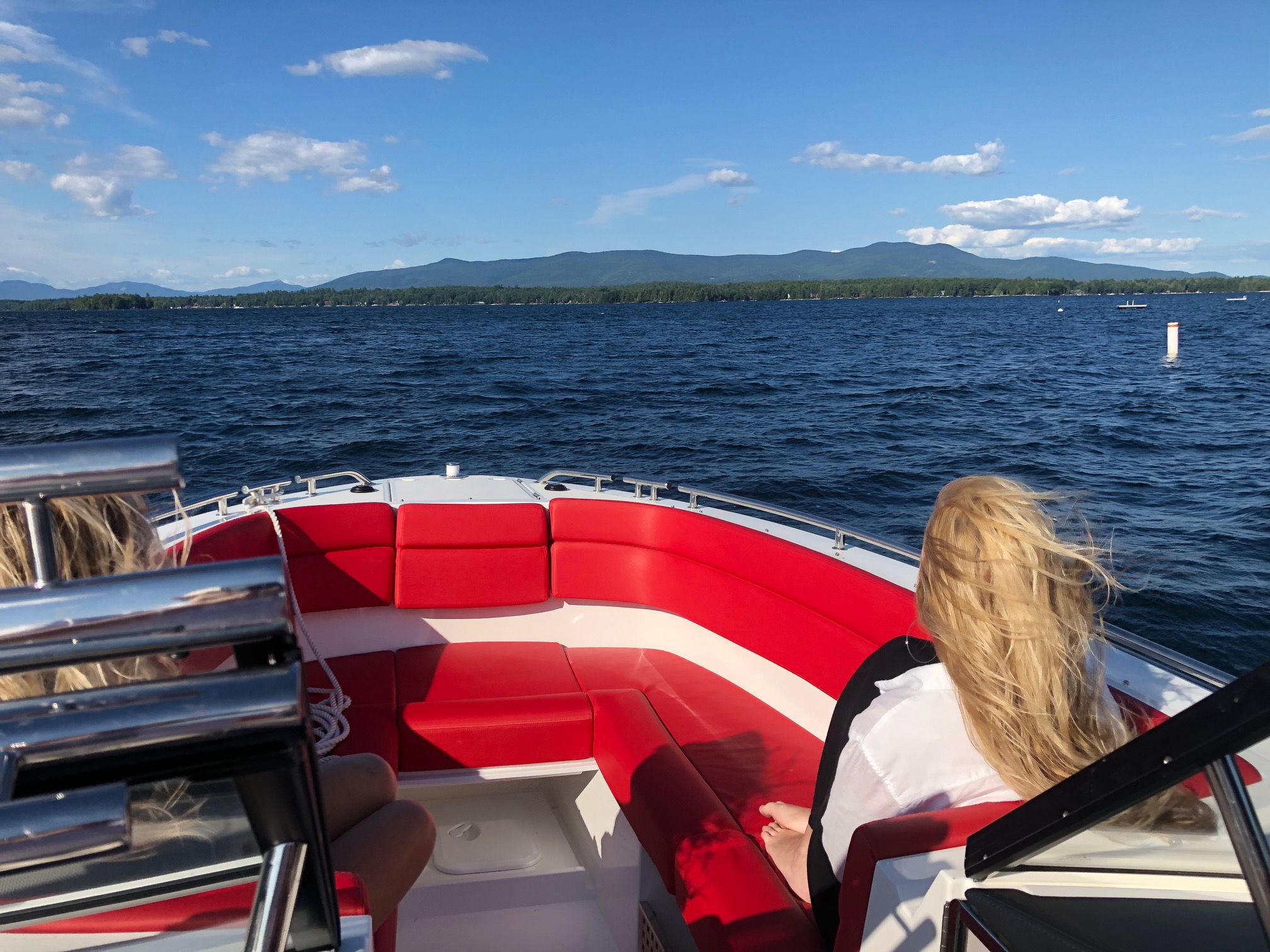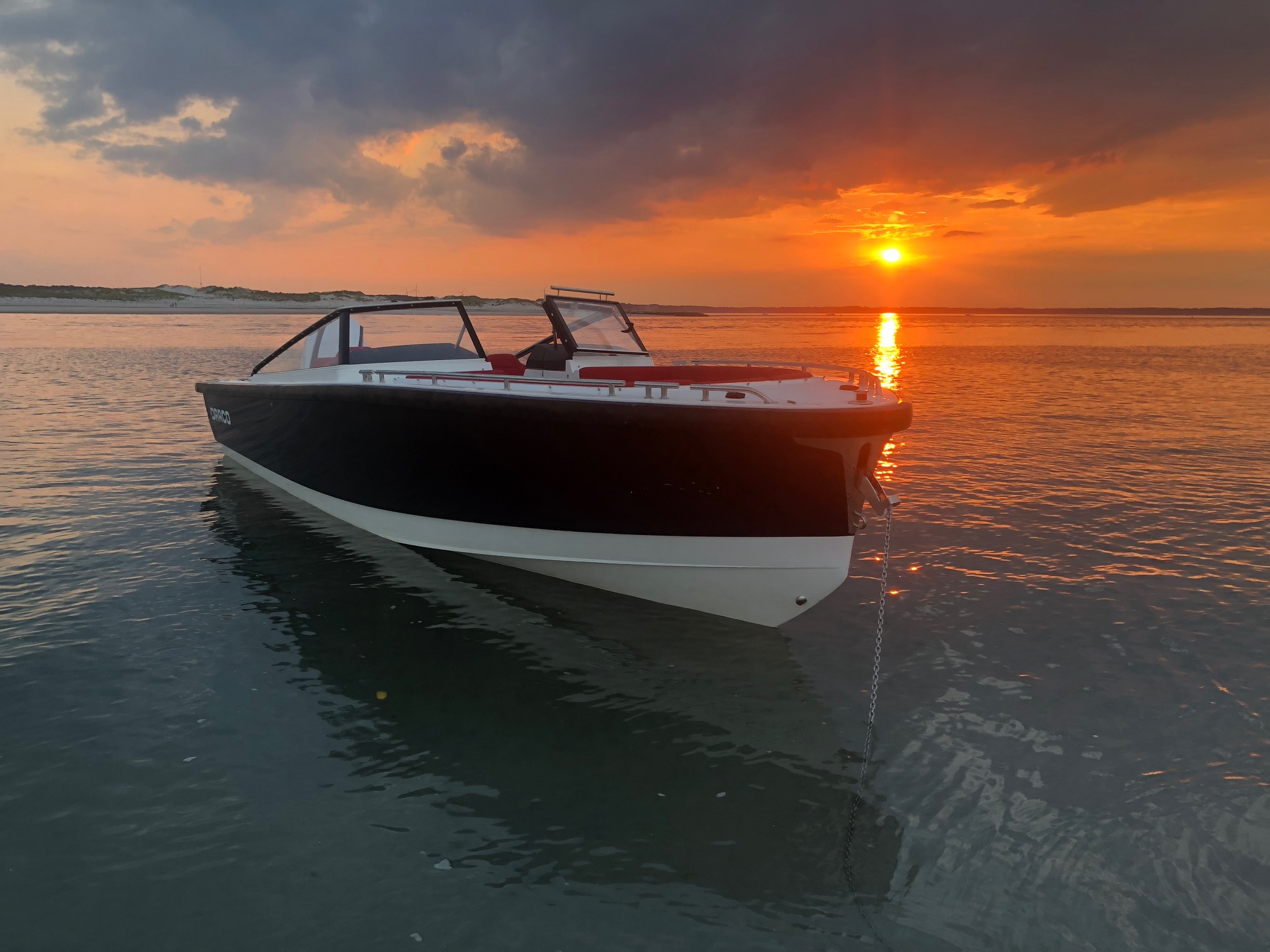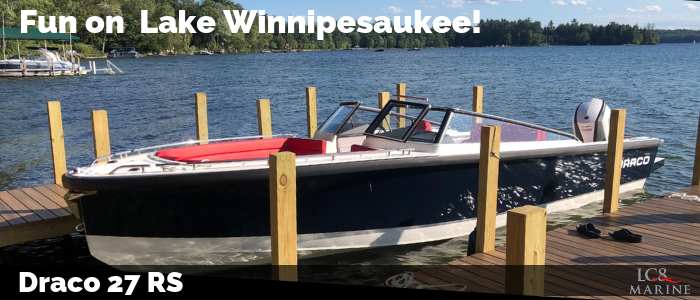 More about DRACO
Draco brand offers an unmatched fit and finish in the under thirty foot, outboard driven, family dayboat, bowrider market. Kåre Drangsholt, the founder of Draco boats in Flekkefjord, Southern Norway, was known for his ambition, drive and passion for boats.
From standard Custom Stainless steel fittings, optional hand laid teak decks, to the hand-stitched upholstery utilizing Europe's finest outdoor textiles by Oniro, nothing is overlooked.
Not only will you love these boats, you'll love the price point too. Built to order with owner's choice of engine.  
Schedule to see this boat at the Newport International Boat Show!
Contact Us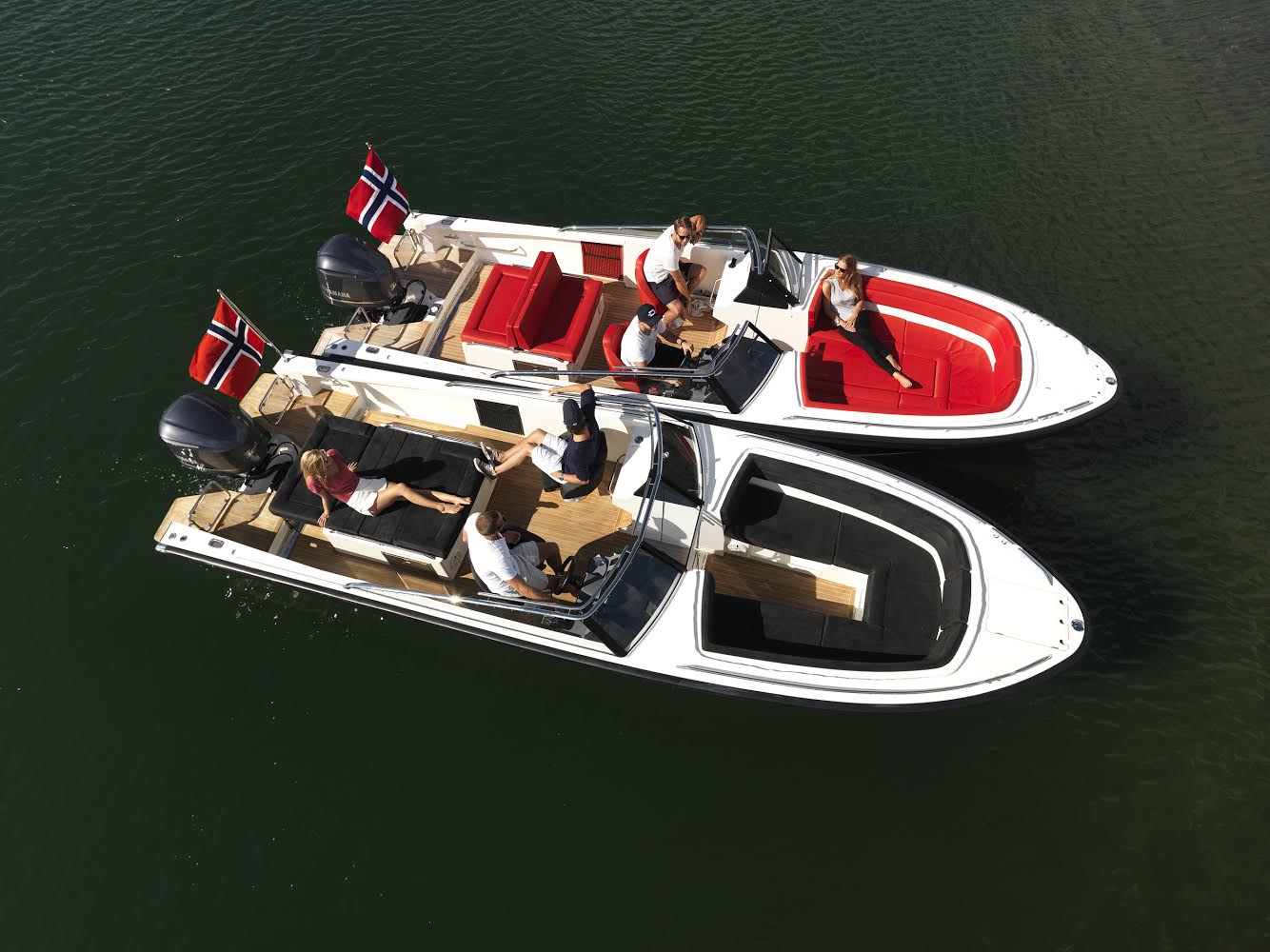 The Draco 27RS is sleek, robust, versatile and fun… she corners on rails and boasts exhilarating performance from a range of powerful outboard options. A deep, safe cockpit makes her an ideal and safe choice for the family whilst being packed with clever features.
KEY FEATURES
Deep, safe cockpit with closing transom gates
Pilot / co-pilot sports seats
Stainless windscreen with integrated handrail
Comfort package (heads, fresh water system and sink with tap)
Camper canopy and bow rider tent options
Tonneau cover for cockpit and bow section
Wide range of hull colours and finishes.
Teak or synthetic laid decking
Radio with blue tooth
Fridge in the cockpit
Removable ski pole