JUST ARRIVED!
Available now! Book your demo this summer, contact Scott: (401) 714-2925
LC8-designed exact specs. This brand new Life Proof 33′ Full Cabin is freshly delivered from the West Coast and is already booking up fast for demos this summer. Featuring Life Proof's newest technologies designed for ultimate safety, control, and performance tailored to any boating lifestyle this 33′ Full Cabin is a must see.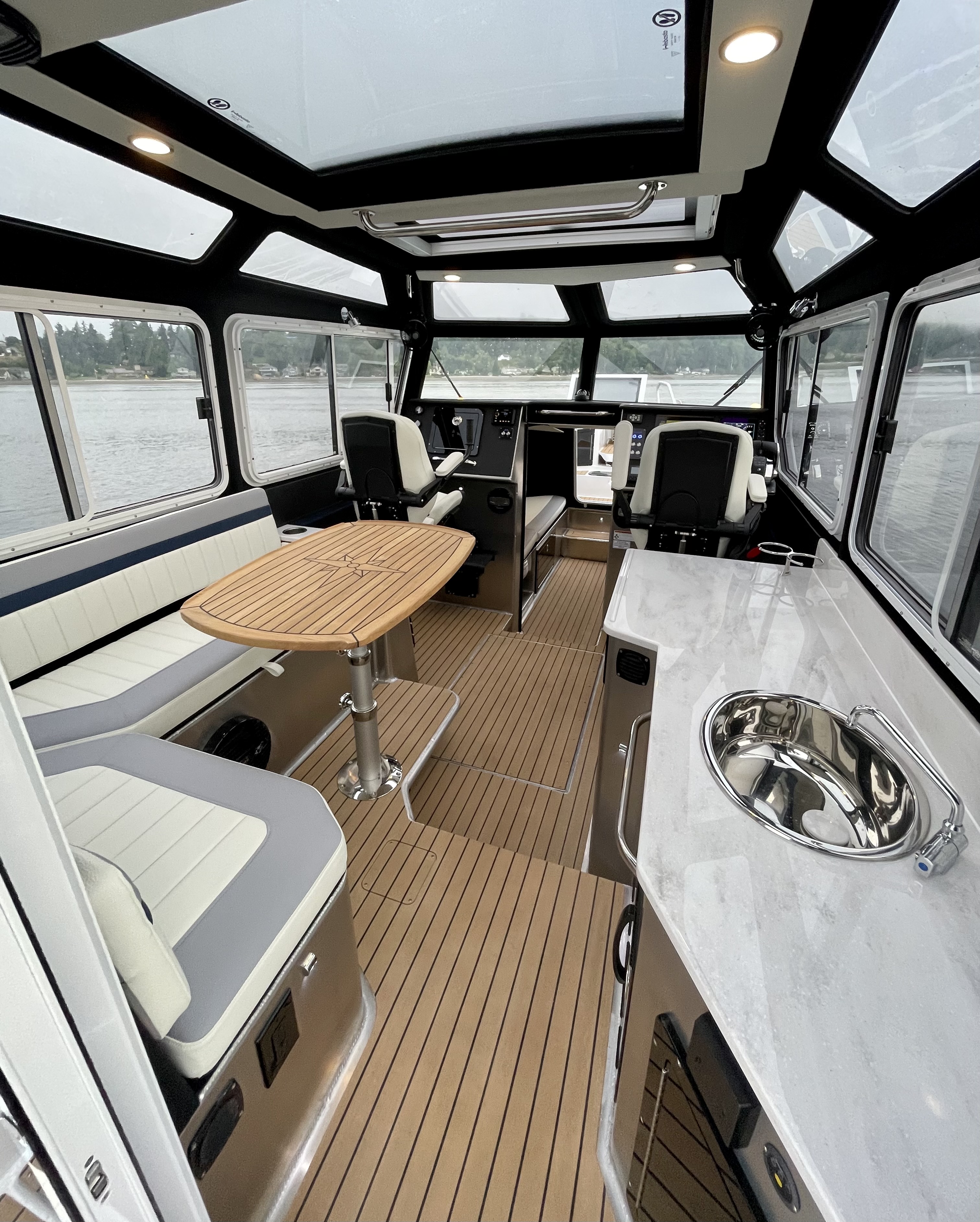 Craftsmanship. Comfort. Unparalleled Performance.
Built for serious play, the 33 Full Cabin is a sleek, refined boat designed for speed, adventure, and safety without sacrificing comfort, amenities, and good looks.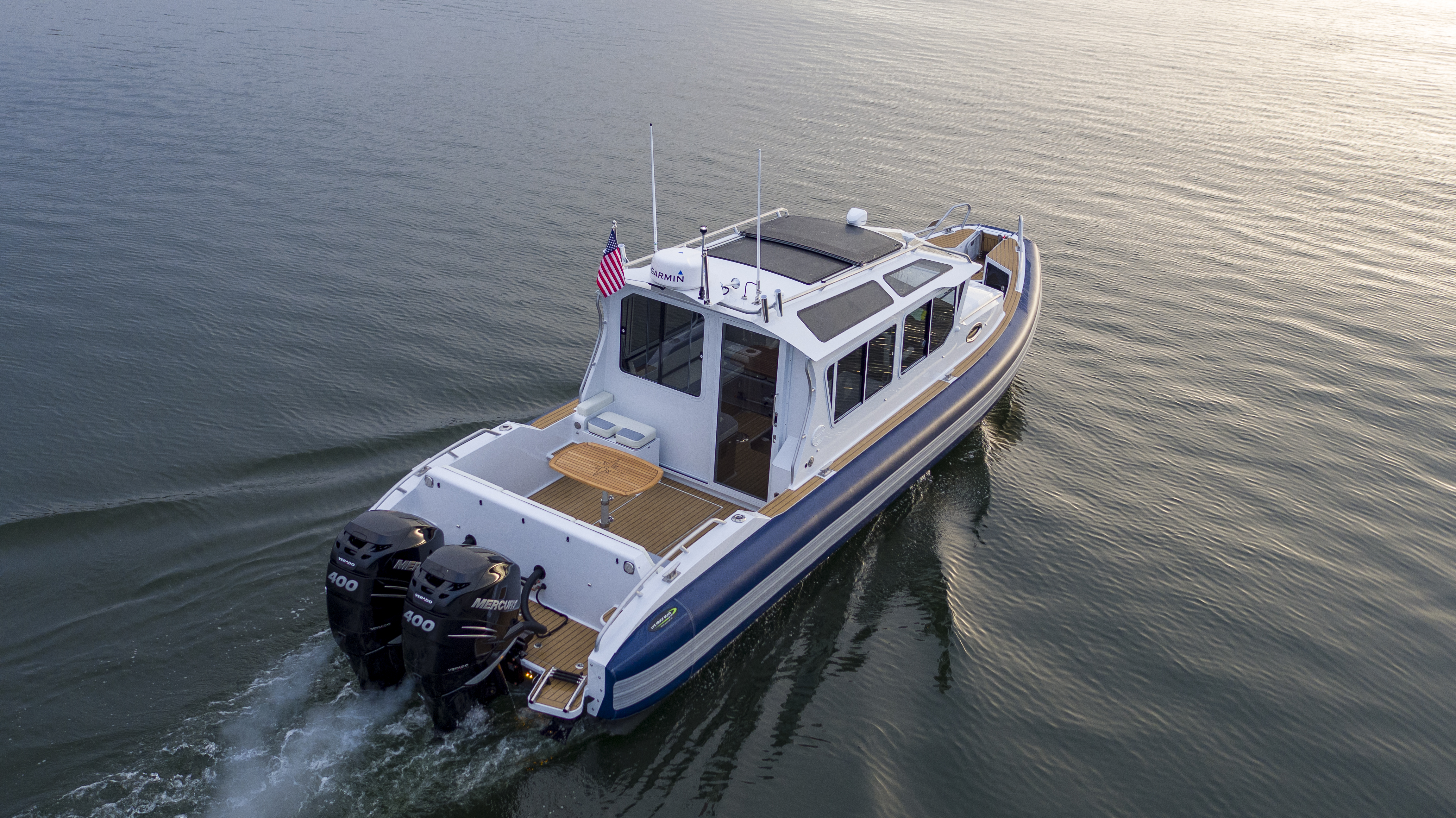 Refined Deep "V" Hull.
The refined deep "v" hull coupled with innovative enhancements, provides unmatched performance at speeds reaching in excess of 60 mph from triple 300HP outboards or 50 mph with twin 300HP outboards.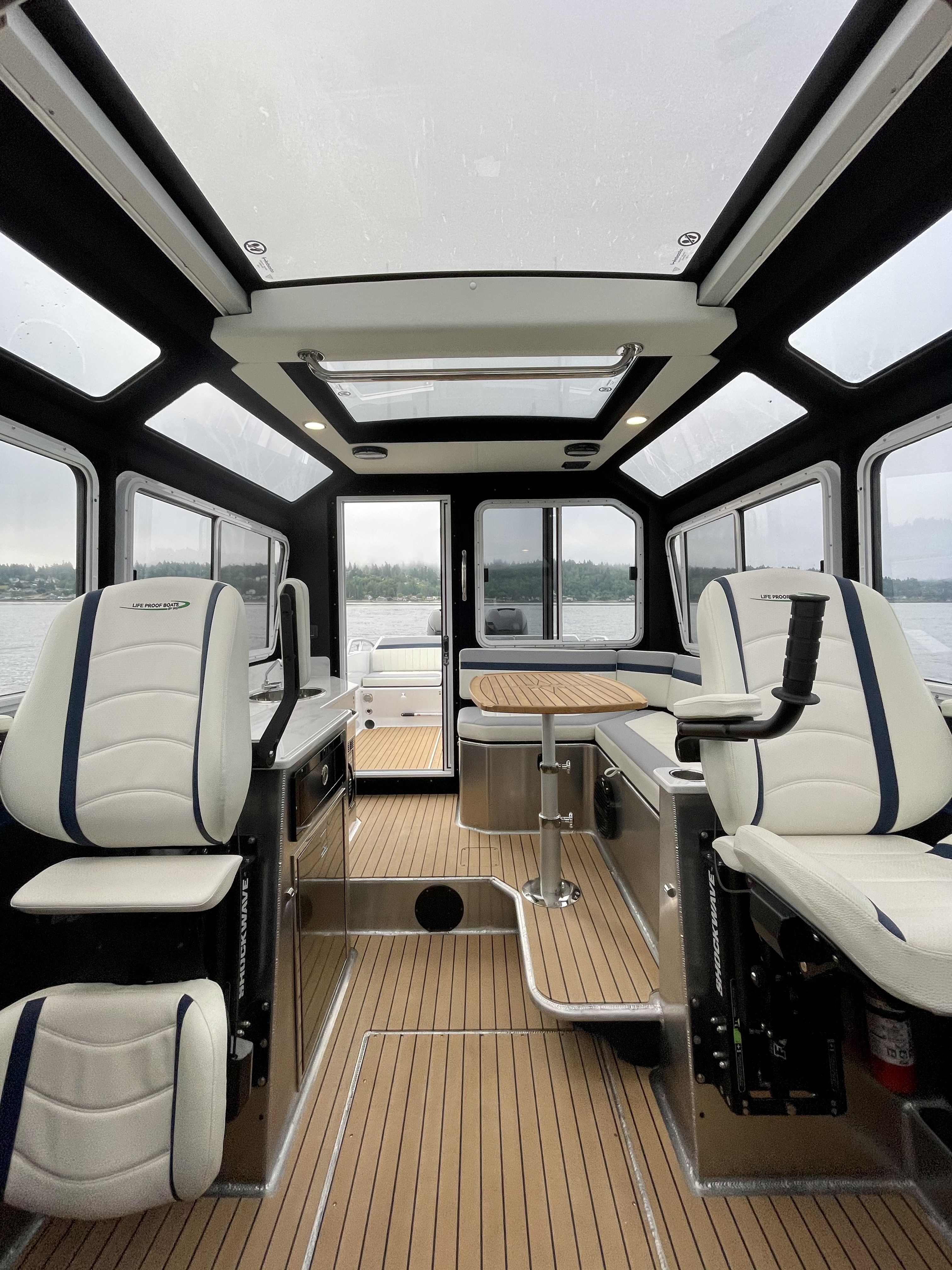 Full Glass Roof!
Welcome aboard! The 33 Full Cabin is perfectly equipped with ample seating, a full glass roof (with sunroof that opens) and an incredible open air feeling not typically found on comparable boats.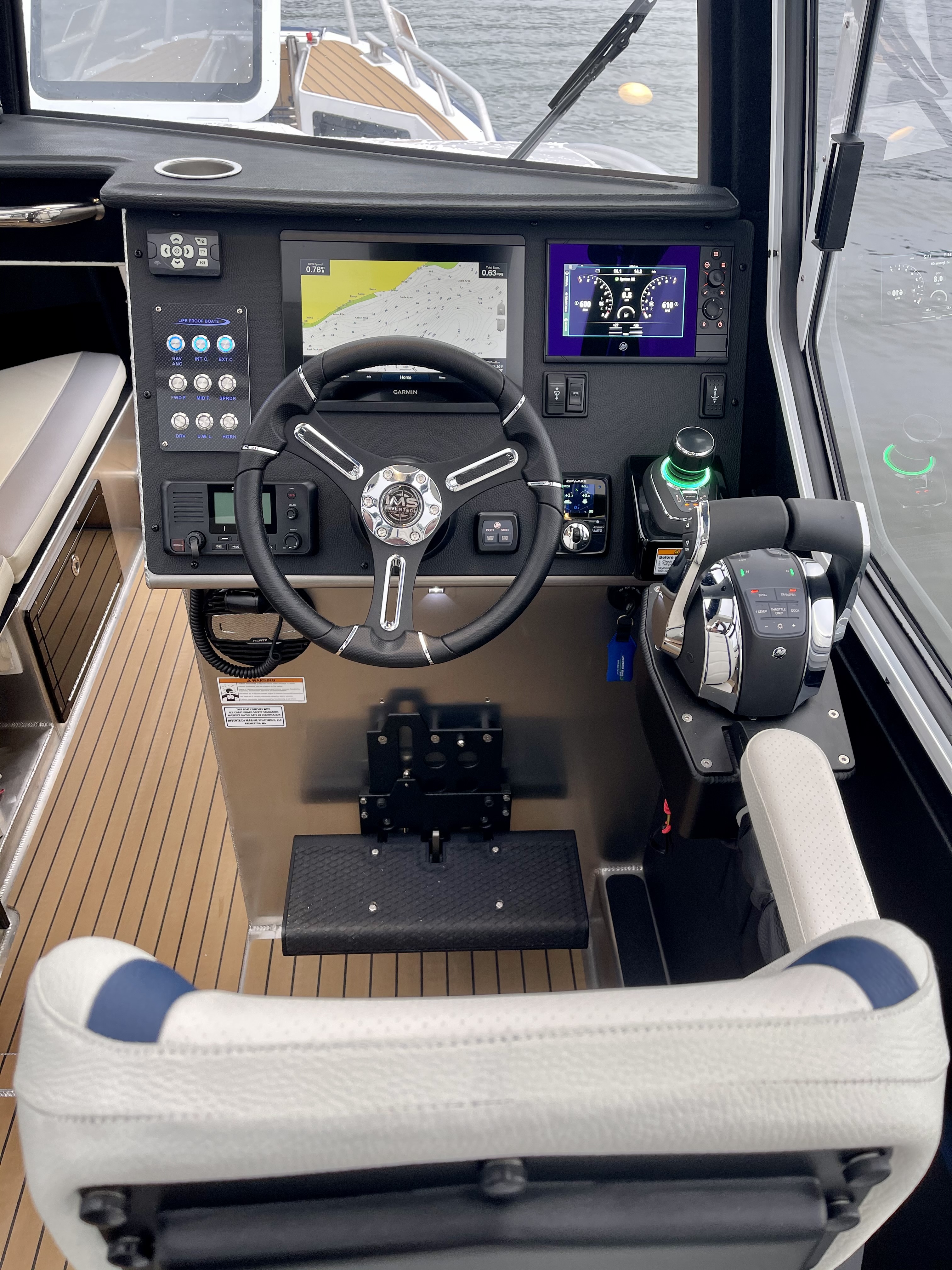 US Coast Guard Commercial-grade technologies.
Commercial-grade materials and construction processes provide recreational boaters with the safest platform available using the same technologies the USCG often requires for its own platforms, including the industry-renowned foam filled collar.
Performance Meets Comfort.
The performance of the Life Proof 33′ Full cabin coupled with a remarkable interior makes her an impressive race tender, yacht tender or overnight adventurer.
WATCH THE VIDEO ON THIS NEW BOAT:
Grab this opportunity to own this Life Proof 33′ Full Cabin. Available now!