Steven's impressive background in the super yacht industry, where attention to detail is paramount, makes him a great fit for LC8.
PLYMOUTH, MA. (December 18, 2021) – LC8 MARINE welcomes Steven Glazier to its Service division. Based out of LC8's state-of-the-art facilities in Plymouth Massachusetts, Glazier will oversee all day-to-day management of service staff and projects.
Steven brings with him over a decade of experience as Captain in the yachting industry, where he ran yachts for private owners in Florida. In this role he had sole responsibility for all internal operations and logistics, including machinery maintenance, engineering of all onboard systems, refitting, upgrades and more. His commitment to providing the highest level of service possible to clients makes him a great match and we are thrilled to have him join our team.
Steve welcomed his first child this year, and likes to spend his time playing golf, surfing, hiking, and of course playing with his son!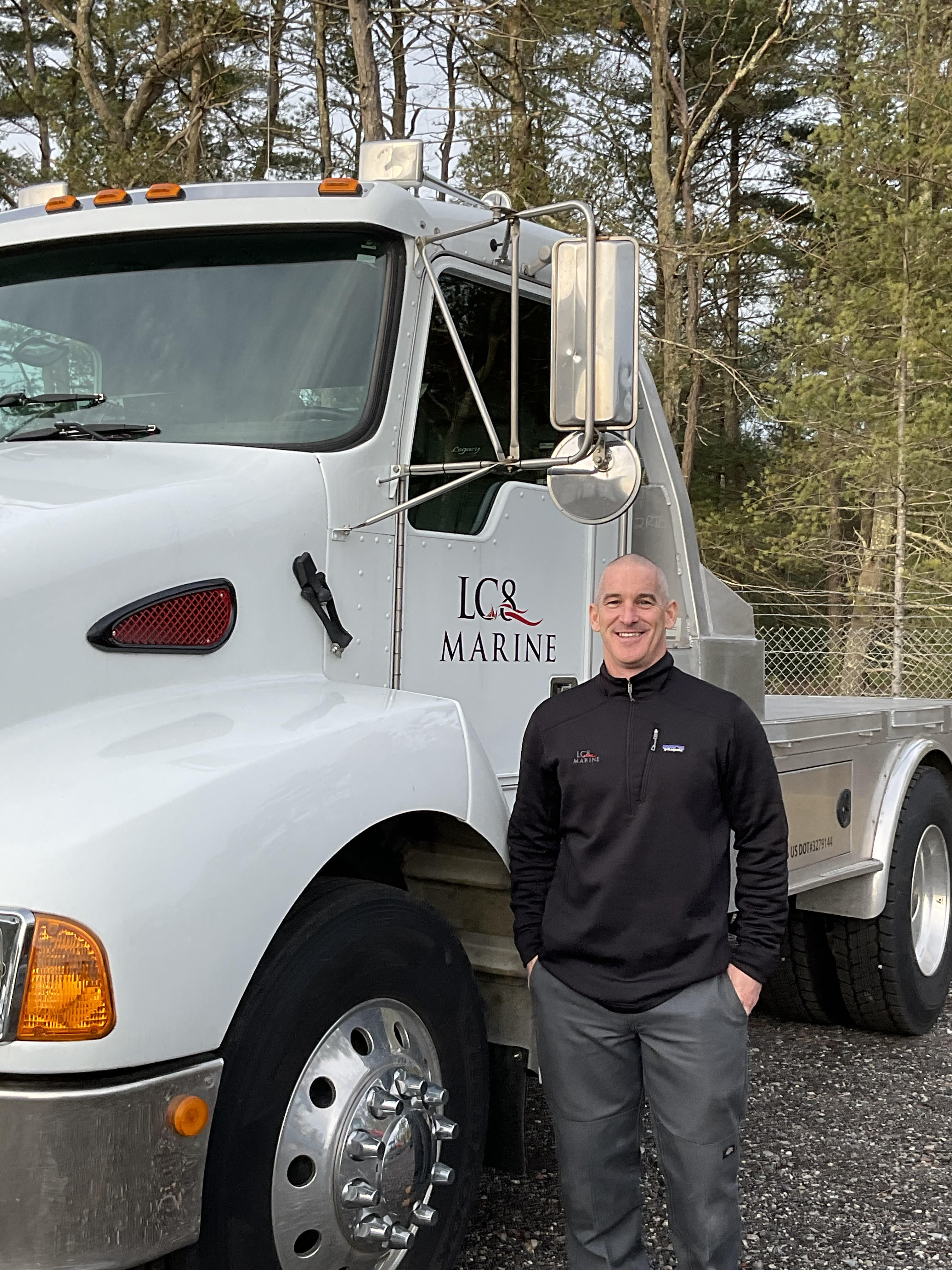 Steven Glazier, our newly-appointed Shop Foreman!
"I am excited to bring my service knowledge and management skills to LC8 marine, a company that shares in my passion to provide a high level of service with meticulous attention to the details; qualities very much like the product I would provide in the superyacht industry." – Steven Glazier, Shop Foreman, LC8. Marine.
"I enjoy it most when my clients are out on the water with frends and family enjoying their boats! When I see that, I know I've done my job right!"